How much concrete do you encounter on an average day? As the most popular man-made material on the planet (and the second most consumed after water), the answer is: A lot. But when we think about concrete, it tends to be big infrastructure projects or skyscrapers going up downtown that first come to mind.
What about the everyday concrete? You wake up in a home built with a concrete foundation, drive your car off your concrete driveway, and through streets predominantly supported by concrete. That space in the parking lot you find at the grocery store: concrete. The park bench you sit on while you ponder this question: concrete.
It's everywhere. And while concrete is responsible for stunning architectural achievements like London's Olympic Aquatic Center and Burj Khalifa, the tallest manmade structure in the world, the majority of the concrete poured isn't for showcase projects like these.
Instead, demand for concrete is driven by more day-to-day needs like new housing development and government spending on public infrastructure projects such as sidewalks and bridges.
The numbers reveal the extent of this demand. Residential construction accounts for 22 percent of concrete consumption, street and highway paving for 23 percent, while public works and large infrastructure projects swallow another 37 percent of the market. The latter includes construction and maintenance for water treatment facilities, airports, and similar structures. Considering how much volume of concrete goes to these uses, the ebb and flow of everyday concrete projects has a major impact on the bottom line for concrete producers.
In total, the concrete we often don't think about accounts for the majority of all output. It's also the bread and butter of business for many ready mix concrete producers. And, there are tangible benefits to pouring CarbonCure concrete for such projects. To really tackle the concrete industry's CO₂ challenge, focusing on everyday concrete is the right place to begin.
The opportunity for producers
It's only natural to celebrate the big milestones, like when the Law School building at the University of California, Hastings became the first commercial building on the West Coast of the United States to feature CarbonCure concrete. But CarbonCure has a very important, if less celebrated, role to play in lower-risk applications—a role that is advantageous to many concrete producers.
It may sound contradictory, but it's far easier to be innovative in lower-risk applications such as residential foundations, driveways, and parking lots. Producers are able to pour CarbonCure concrete consistently and there is less red tape, meaning that the route to profitability is often quicker and smoother.
This is largely because the roadblock of prescriptive specifications is not encountered with non-structural work. Prescriptive specifications define a set of criteria for how concrete is made, such as the quantity of cement required or the maximum water-to-cementing materials ratio. Such specifications can create barriers that inhibit innovation and performance.
There is a huge opportunity for concrete producers to use new innovations like CarbonCure more extensively in lower-risk applications where performance standards are the accepted measure. Performance specifications define the required strength, alongside other durability or work-ability related criteria, and are far less restrictive than prescriptive specifications. The National Ready Mix Concrete Association describes some of the benefits of taking a performance-based approach to concrete in their P2P Initiative.
Ready mix producers on the fence about adopting CarbonCure and other new green technologies should look to recent growth figures in the markets of green, everyday concrete. The U.S. Green Building Council for example reported a 19 percent growth in the LEED residential market, with further growth predicted in the years to come.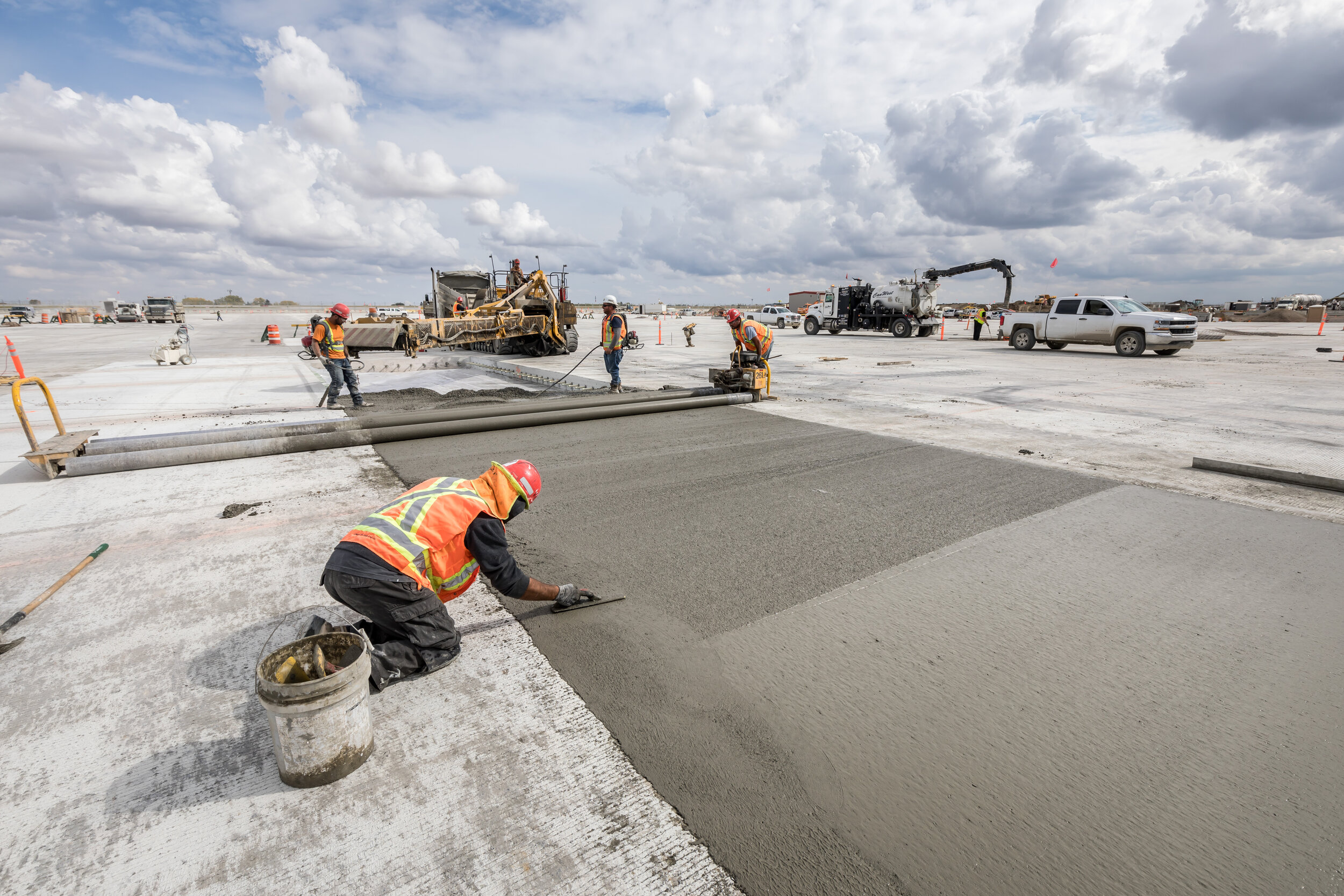 Everyday concrete gaining ground
Many CarbonCure producers are already paving the way and realizing the gain in economic value from delivering sustainable, everyday concrete.
For example, The Chicago Department of Transportation (DOT) accepted CO₂ as an approved cement-reducing admixture in June 2019, and Ozinga Ready Mix has since delivered 7,500 cubic yards of concrete made with the CarbonCure Technology to Chicago DOT projects. This work has already saved more than 225,000 pounds of carbon emissions from entering the atmosphere.
In Hawaii, the Hawaii DOT has conducted demonstration projects examining the use of concrete made with the CarbonCure Technology as a sustainable transportation initiative for highway access roads. This has been embraced by the state government, with Governor David Ige saying: "I am pleased to see HDOT moving ahead with CarbonCure, local concrete companies, and Hawaii Gas to reduce the levels of CO₂ emitted during the construction process."
Airport usage is on the rise, too. Calgary Airport recently completed its new deicing pad made with CarbonCure concrete, reducing 160 tonnes of carbon—the equivalent to 209 acres of forest absorbing CO₂ in a year. Other airports are taking notice and expressing interest in reducing emissions.
High-profile commercial projects come and go and, while they deserve to be celebrated, residential and governmental projects will continue to be the main drivers for long term success for many ready mix producers. The commercial opportunity for producers goes hand-in-hand with the opportunity for a green transformation in the industry: making everyday concrete more sustainable.
---
Share