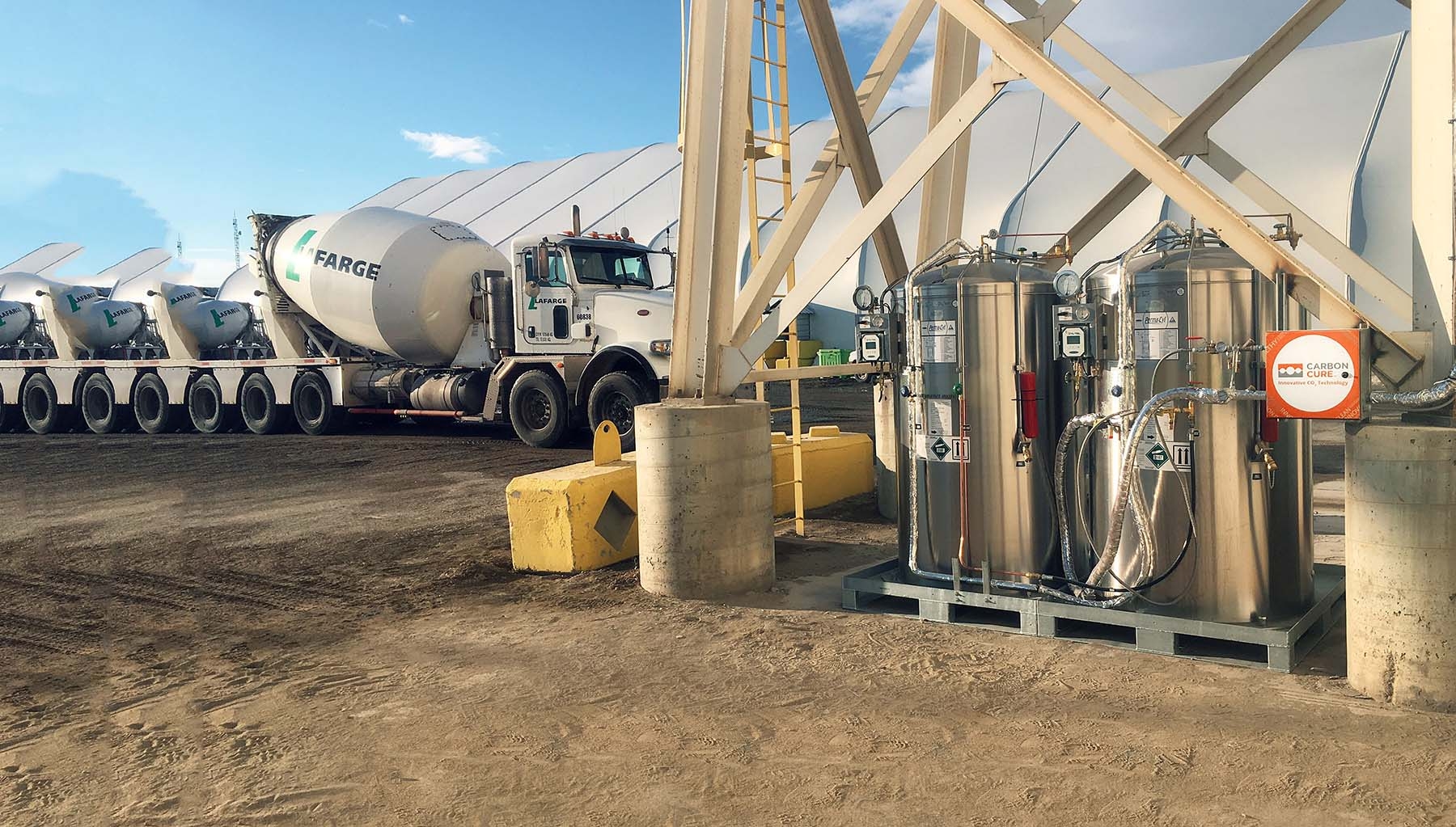 CarbonCure is the world leader in CO2 utilization technologies for the cement and concrete sector. Its retrofit technology chemically mineralizes waste carbon dioxide during the concrete manufacturing process to make greener and stronger concrete. So far, our producer partners have produced more than 3 million cubic yards of CarbonCure concrete to date.
Media Contact
Christie Gamble
Director of Marketing, CarbonCure Technologies
42 Payzant Ave.
Dartmouth, NS B3B 1Z6
Canada
press@carboncure.com
902.442.4020
Feature Video: CNN Tech
Title: This concrete traps CO2 emissions forever
By Alfredo Alcántara & Bronte Lord
The segment features CarbonCure's producer partner Thomas Concrete represented by their Technical Services Manager, Justin Lazenby with Christie Gamble, CarbonCure's Director of Marketing and Rachel Crane, CNN Innovation Correspondent.
Together the three parties discuss the environmental impact of concrete production and the solution that CarbonCure Technologies has for the concrete industry. Justin Lazenby shares Thomas Concrete's story and motivation behind their adoption of the CarbonCure Technology.
Feature Article: Douglas Magazine
Title: CarbonCure Technologies Cuts Down on Concrete Carbon Emissions
By Alex Van Tol
The article discusses the story of how Robert Niven, CEO and founder of CarbonCure Technologies, started the company and outlines the company's recent rapid growth. Mentioning the funding secured by Breakthrough Energy Ventures, Niven provides details regarding the companies current focus on continued international expansion.
Interested in featuring CarbonCure in your
publication or media segment? Contact us.